PRO 82 | Studio Monitor Headphones
Rich & Balanced Sound for Professional Monitoring Use  


Legendary Comfortness 


Dual Connectors 6.3mm and 3.5mm 


Three-Level Bass Adjustment 


Aluminum Suitcase & Cotton Pouch 


PRO82 is a professional monitor headphone that has the ideal resolving power and penetrating power, reproduces the authenticity of the recording audio.

Designed with a 3-level bass adjustment function on both sides, the user can adjust the bass according to the music style to exert the best performance.  
(BASS 1) Level 1: Low frequency (20-200Hz) standard sound pressure
(BASS 2) Level 2: Low frequency (20-200Hz) sound pressure increase 3dB
(BASS 3) Level 3: Low frequency (20-200Hz) sound pressure increase 6dB
Ø40mm New NdFeB Drive supports high monitoring sensitivity, wide response range, and large dynamic range. The drive unit uses a high-quality PAR vibration diaphragm to effectively enhance the high-frequency extension capability and convey higher quality sound.  
The soft and comfortable headband and the protein leather earpads are designed for a long time wearing without any stress. The over-ear headphones structure is ergonomically designed to fit well with different head sizes. 

Pro 82 adopts a high polymer coating diaphragm which produces pure bass, penetrating mids and exquisite high pitch sound experience. It is indispensable for professional monitoring applications. 


Applications 
Music Studio Monitoring,
Home Studio Recording,
Live Performance Monitoring,
DJ Mixing Monitoring,
Music Production,
Audio Production,
Audio Engineering,
Gaming,
Music Appreciation, etc. 


Specifications
Transducer Principle: Dynamic
Driver Diameter: Ø40mm
Impedance: 32Ω±15%
Frequency Response: 10Hz-20kHz
Sensitivity: 96±3dB at 1kHz
Max. Power: 50mW
Rated Power: 20mW
Cable: Ø4mm x 2.2m
Adaptor Plug: Stereo Ø3.5mm + Ø6.3mm
Net Weight: 237g(w/o cable)


Product Content
1 × PRO 82 Professional Monitor Headphones
1 × Cotton Bag
1 × 1.6m Cable with Two Adaptors
1 × Aluminum Suitcase  
1 × User Manual



Note
Please adjust the left and the right bass adjustment switches to the same level to ensure the sound on both sides are consistent.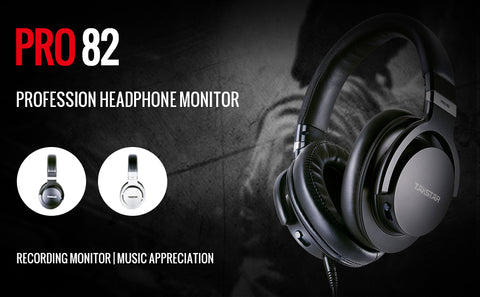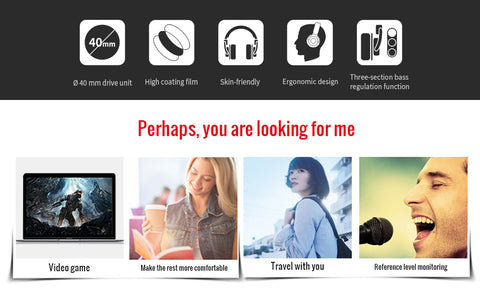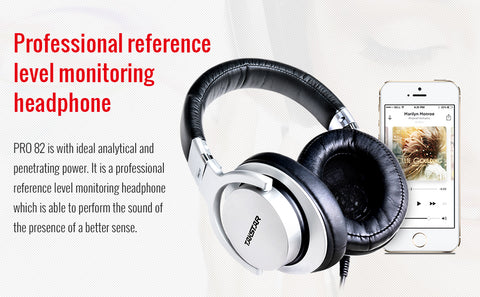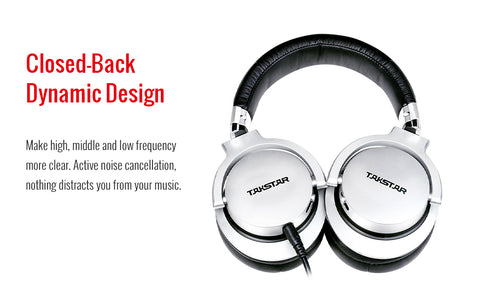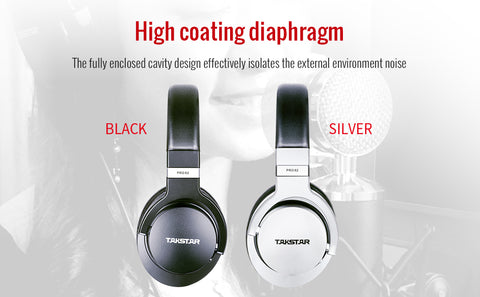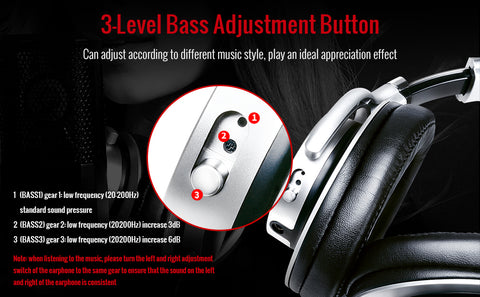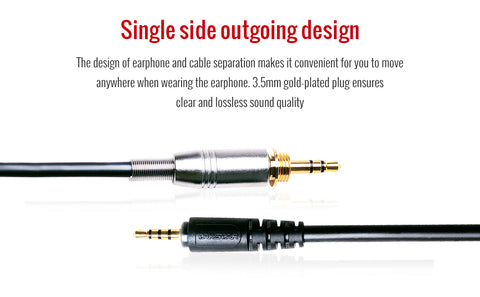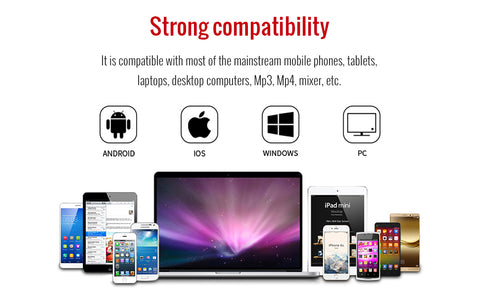 Pro 82 Headphones Review
'The TAKSTAR PRO 82 are highly recommended, excellent headphones that provide a great bang for buck due to their sound quality, superb hard case and bass level control switch.'
[ThePhonograph.net] 
Pro 82 has a very good sound separation/imaging which is so good at times that it makes the soundstage sound larger than it actually is giving you a "out of head"-experience. I found myself constantly looking around me while listening because i heard something that sounded coming outside the headphones, lol
[Head-Fi]